Докладчики/ Arron Laurance Rimmer
Arron Laurance Rimmer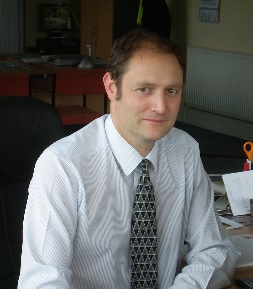 Dr Arron Laurance Rimmer
Dr Rimmer studied Metallurgy at Manchester University, completing his B.Sc (Hons) in 1991. On completion, Dr Rimmer continued in academia, achieving his M.Sc in 1992, researching the austempering of Cu-Mo alloyed ductile iron and then in 1994, awarded his Ph.D, researching the austempering of compacted graphite irons.
In 1994, Dr Rimmer joined Manganese Bronze Components Limited in Ipswich, working in the R & D department on various projects including the development of sintered cams for the Rover MG vehicle. In 1996, ADI Treatments Ltd was established and Dr Rimmer was employed just after its start as the Business Development Manager. In 1999, Dr Rimmer became a director of the company as well as a shareholder.
ADI Treatments Ltd
ADI Treatments was formed in 1997 to provide a comprehensive commercial heat treatment facility to the European engineering industry. ADI Treatments Ltd. specialises in subcontract austempering and annealing of `free issue` customer parts. Austempered castings offer an alternative technology to solve a wide range of engineering problems in weight critical wear applications. Solutions using our technology allow customers to achieve lower manufacturing cost and complexity meanwhile realising improvements in energy and environmental performance.
It is the policy of ADI Treatments to continuously develop its services, its processes and its management systems to deliver a consistently high quality heat treatment service; and to meet the technical speci?cations and the contractual requirements of our customers. Our integrated management system is designed to focus on the customer, and to deliver excellent performance in the areas of Quality, Heath, Safety and Environment.
ADI Treatments Ltd are certified to ISO9001, 14001, 45001 and Pas 99.